How to effectively prevent the entry of fraudulent merchants when doing e-commerce in Cambodia?
The latest data released by the telecommunications regulator of Cambodia shows that as of January 2022, the number of mobile phone users in Cambodia has reached 19,458,849 and the number of Internet users has reached 1,7591,396. This data shows that the digital trend in Cambodia is becoming more and more obvious, and more and more people are starting to use mobile devices and the Internet for daily life and work.
According to Visa's 2021 Consumer Payment Attitudes Study, 36 percent of Cambodian consumers do not use cash for payments, the highest percentage in Southeast Asia. At the same time, Cambodia also has the highest number of mobile banking users in Southeast Asia, accounting for 29% of Cambodians, and four out of 10 Cambodians use electronic wallets. In addition, QR code payment is the second most popular payment method across all consumer categories in Cambodia, especially for shopping in supermarkets and convenience stores. In 2021, Bank of China Phnom Penh Branch (BOCPP) released a new function for mobile banking UnionPay QR code payment. In Cambodia, UnionPay QR code payment can be used in major shopping malls, supermarkets, brand stores, restaurants and hotels.
Cambodia's e-commerce industry is growing steadily and is expected to grow to well over $100 million by 2025. E-commerce has made it easier for people to shop online, and e-commerce platforms in Cambodia include Nham24, Little Fashion, and Joonaak Delivery. With the increasing popularity of online shopping, it also provides opportunities for fraudsters, and many consumers have suffered from e-commerce fraud.
Cambodian residents suffer from e-commerce fraud
She bought two e-bikes and was told she had to pay by 15:30 that day or she would not be able to buy the bikes. However, after making the payment, she did not receive the bike and was even blocked from her Facebook account by the seller, making it impossible for her to contact them by phone anymore.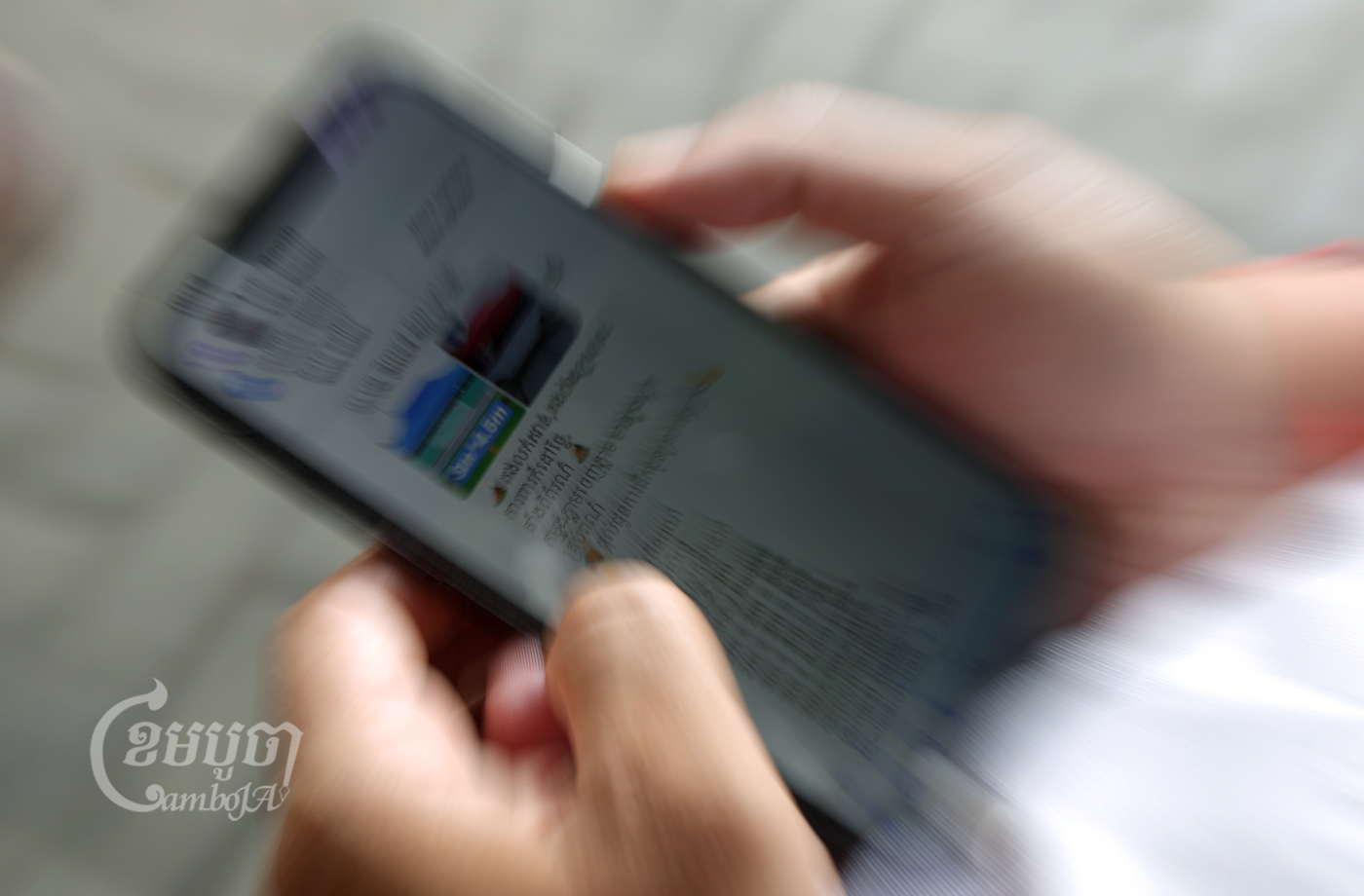 Yuth Somaly, a citizen of Kampong Tung Province, is also an avid online shopper, shopping online at least once a month, mainly for books, clothes, bags, creams and lotions. However, she was also defrauded of money on three occasions. Sometimes the goods received do not match what she ordered or expected, such as the wrong size of the product. Another time, after she transferred money to a seller for a purchase via Facebook, the seller disappeared on Facebook and she never heard back from the seller.
Soeurng Leakhena in Phnom Penh is an avid online seller who likes to buy all kinds of goods online, including clothing, cosmetics and food. Recently, however, she fell victim to an online scam and was defrauded of $50 after transferring Money through a Wing Transfer Money agency.
According to Leakhena, the process of the scam is very suspicious. The seller first asks where she is located, and if she answers that they are in the provinces, they say they are in Phnom Penh; If she says they're in Phnom Penh, they say they're in the provinces. The other person always said they were in different places and asked her to transfer the payment first. After Leakhena transfers money, the other person either excitedly replies to her or simply stops replying in the chat.
Leakhena has some advice for others shopping online: "Be sure to investigate thoroughly before deciding to transfer money to an online seller. Authorities should also step up their crackdown on online scams and fraud." She added that social media users should be proactive in commenting, sharing and spreading such scams, as many Facebook pages and profiles are using the platform to deceive others.
Chhoun Chandararoth, deputy director of the Consumer complaint handling office at the General Bureau of Consumer Protection, Competition and Growth Suppression (CCF) in Cambodia, said that since 2019, the department has received 28 complaints, including online and offline shopping cases, as well as resolved and unresolved cases. Consumers can download a complaint template from CCF's website or go directly to CCF's various branches to file a complaint. They can file complaints online or at the Ministry of Commerce and general departments in 25 provinces.
Sovicheat, head of Cambodia's Commerce Ministry, said that if any user falls victim to online sales scams, including the use of fake names or fake brands, they can file a complaint with the CCF General Bureau under the Commerce Ministry.
This series of measures shows that the Cambodian government is strengthening the supervision and protection measures for online shopping to protect the rights and interests of consumers. Consumers should also remain vigilant and shop carefully to avoid falling victim to online scams. However, due to the anonymity and remote nature of online shopping, many cases can be difficult to track down and resolve.
How does the platform prevent fraudulent merchants from entering
In order to prevent fraudulent merchants from entering the e-commerce platform, Dingxiang Defense Cloud business Security Intelligence Center suggested that the e-commerce platform in Cambodia strengthen the review of merchants.
Strict audit and verification: the e-commerce platform should conduct a comprehensive audit and verification of merchants to ensure the authenticity of their identities and business qualifications. This includes verifying the merchant's registration information, business license, identification, etc.
Conduct risk assessment: Through the use of risk assessment tools and algorithms, e-commerce platforms can assess merchants to identify potential fraud. This can include analyzing the merchant's history, credit status, sales behavior, and other metrics.
Monitoring of settled merchants: e-commerce platforms should establish monitoring and analysis mechanisms to detect and analyze suspicious activities and patterns in a timely manner. This can include the use of artificial intelligence and big data analytics to quickly identify fraudulent activities such as unusual transactions, false claims, and more.
Effective feedback and complaint mechanism: e-commerce platforms should encourage users to provide feedback and complaints, and establish corresponding handling mechanisms. Responding quickly and resolving user issues helps reduce the impact of fraudulent merchants.
Multi-dimensional evaluation system: Establish a multi-dimensional evaluation and reputation system, so that users can evaluate the goods and services provided by merchants. This can help other users judge the reliability and trustworthiness of the business.
Secure payment and transaction protection: In order to protect the interests of users, e-commerce platforms should provide secure payment mechanisms and cooperate with third-party payment institutions. In addition, encrypting and protecting users' personal and payment information is also very In addition, e-commerce platforms need to prevent fraudulent merchants from settling in through technical means to provide consumers with a safe and reliable transaction environment. Dingxiang Defense cloud is combined with Dingxiang Dinsight risk control engine and Xintell intelligent model platform to build a combination of machine learning and rule-oriented risk control system. Through multi-dimensional and deep analysis, it can accurately identify abnormal operations, conduct in-depth profiling of merchant accounts, and carry out big data matching. This helps the e-commerce platform to detect suspicious operations in a timely manner, track and prevent fraudulent activities that make e-commerce accounts.
First, through the use of external mobile phone number risk score, IP risk database and proxy email detection tools, malicious fraudulent accounts can be detected in a timely manner, and registration and login can be blocked.
Secondly, by detecting the legitimacy of the fingerprint of the device and whether there are risks such as injection, hook and simulator, the registration and login of fraudulent e-commerce accounts can be effectively restrained.
In addition, establish a dynamic operation and maintenance mechanism of the local list, precipitate and maintain the corresponding black and white list data, and update the risk control strategy in time.
Finally, based on risk control data and business precipitation data, the big data of fraudulent account behavior is modeled to explore potential risks and improve the security level of e-commerce platforms.important.
2023-12-06