Dingxiang, which debuted at Hong Kong Fintech Week, brought a new anti-fraud product
From October 30th to November 5th, the 2023 Hong Kong Fintech Week was held in Hong Kong and Shenzhen. The theme of this technology week is "New Definition of Fintech", focusing on sustainable and green finance; fundraising, venture capital and family office investment, exploring artificial intelligence; Web3.0 and emerging fields; exploring the vigorous development opportunities in the Guangdong-Hong Kong-Macao Greater Bay Area; Hong Kong's innovation path, and other six themes to jointly explore the future development of fintech. Dingxiang in the Hong Kong Fintech Week for the first time and brought a new financial anti-fraud product.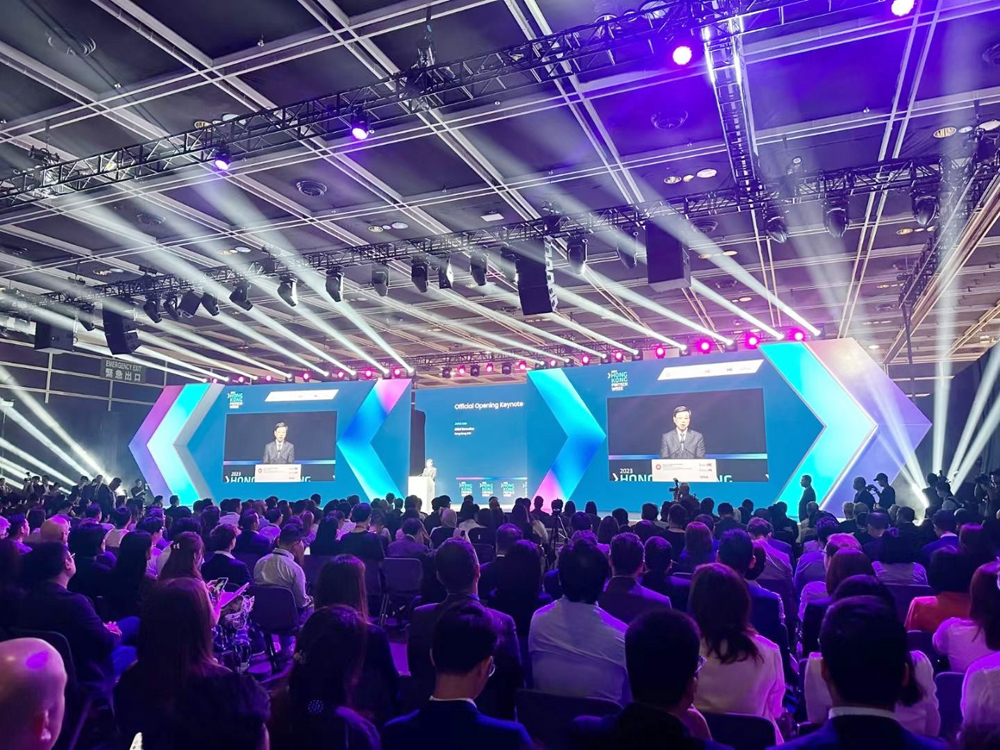 The 2023 Hong Kong Fintech Week is organized by the Hong Kong Financial Services and Treasury Bureau and the Hong Kong Special Administrative Region Government Investment Promotion Agency, and co-organized by the Hong Kong Monetary Authority, the Hong Kong Securities and Futures Commission, and the Hong Kong Insurance Authority. The event attracted more than 300 speakers and over 540 exhibitors from around the world, with 30,000 participants and 5 million online viewers.
Financial fraud is industrialized
Fraudulent activities such as loan fraud, credit card fraud, insurance fraud, and other fraudulent activities have caused serious losses to banks, customers, and other parties, and have become an important risk faced by financial institutions. In addition, some new types of financial fraud have emerged, posing further threats to financial institutions and customers.
Unlawful elements steal customers' funds and information by forging mobile banking apps or tampering with existing mobile banking apps to inject malicious code. They also use simulators to forge devices, register false accounts, buy marketing benefits, occupy user resources, and forge promotion effects. In addition, they use illegally obtained personal information to synthesize the faces and voices of victims' relatives, leaders, colleagues, or public officials through artificial intelligence technology, and use video calls, voice bombardment, and other means to send fraudulent messages such as bank card transfers, virtual investment and finance, and rebates to victims.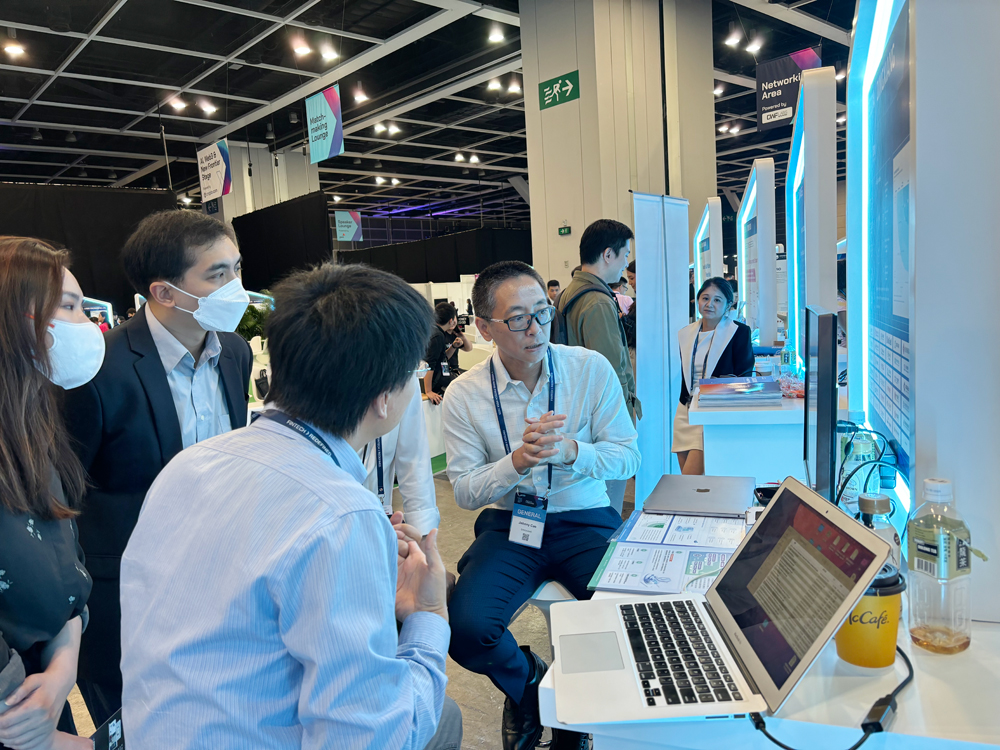 Financial fraud has obvious chain characteristics, forming a complete black and gray industrial chain, and showing some new characteristics.
Firstly, with the increasing number of financial transaction scenarios, the threshold for fraud has been lowered, and lawbreakers can use more and more sophisticated technological means to carry out fraudulent activities.
Secondly, the application of AI has increased the complexity of social engineering, and lawbreakers can use AI technology to simulate intimate family members or friends, making fraud more deceptive.
In addition, convenient financial processes and innovative channels provide convenient conditions for fraudulent activities, and criminals turn to emerging and immature channels for fraudulent attacks.
Dingxiang Makes Its Debut at Hong Kong Fintech Week
Technology is a game-changer for the financial industry, and the industry must effectively apply advanced financial technology to provide better services to customers. As a business security enterprise participating in Hong Kong Fintech Week for the first time, Dingxiang brought financial anti-fraud products such as Dinsight and defense cloud to the exhibition.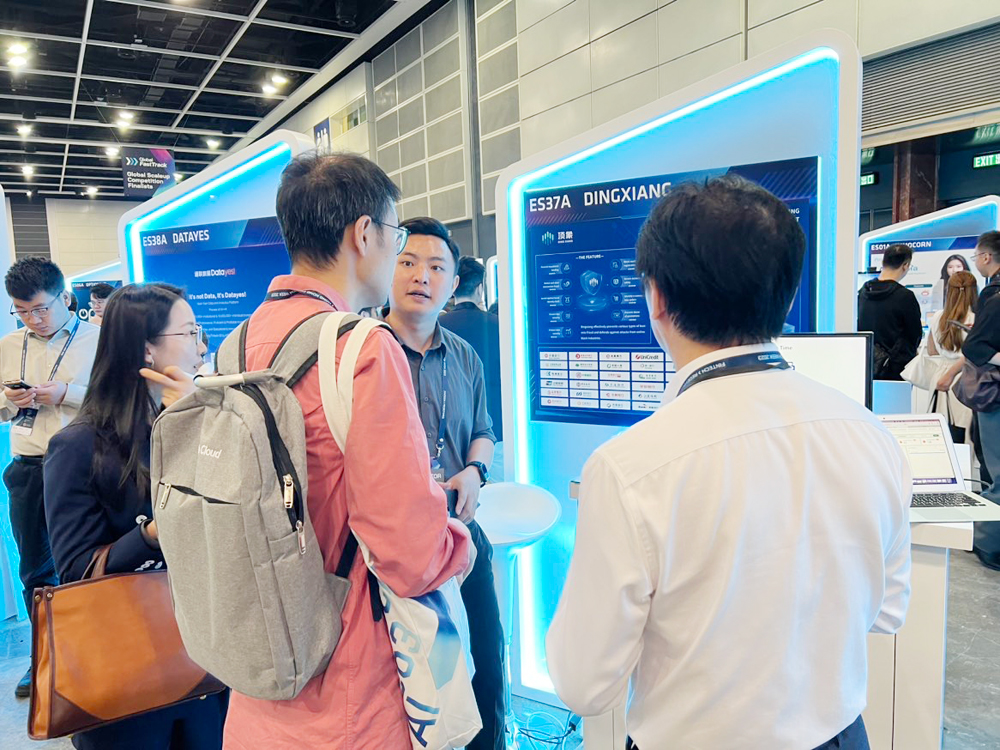 Dingxiang Dinsight's daily risk management strategy has an average processing speed of within 100 milliseconds. It is a data aggregation engine that integrates expert strategies to support parallel monitoring and replacement/upgrading of existing risk management processes. It can also build dedicated risk management platforms for new businesses. By integrating anti-fraud and risk management data, it supports configurable access and data deposition from multiple sources, enables graphical configuration, and can be quickly applied to complex strategies and models. It can achieve self-performance monitoring and self-iterative mechanism based on mature indicators, strategies, models, and deep learning technology. It also integrates expert strategies and is based on the system + data access + index library + strategy system + expert implementation in practice. It supports parallel monitoring, replacement/upgrading of existing risk management processes, and can also build dedicated risk management platforms for new businesses.
As a business security product passing the first batch of inspections and certifications of China's Ministry of Industry and Information Technology, Dingxiang defense cloud includes business security intelligence, business perception defense platform, captcha, device fingerprint, and end-point hardening products. It has six capabilities: equipment authenticity identification, behavior verification, risk perception, high-performance real-time calculation, efficient strategy execution, and attack reduction/reversal. It can integrate network risk situations to provide industry companies with network security attack and defense intelligence. Based on technology refined in attack and defense practices and practical experience, it forms industry-generic strategies and customized exclusive strategies, and iterates in real-time through the cloud. It provides a closed-loop risk handling process including risk identification, defense treatment, attack reduction/reversal, manual review, correlation analysis, and data deposition. In addition, it has the ability to deposit black sample data and risk behavior features, and sends them to various business security systems through the cloud to further improve overall risk prevention and control.
So far, Dingxiang has provided a series of professional anti-fraud services to more than 100 important financial institutions such as Bank of China, China Construction Bank, China UnionPay, Minsheng Banking Corporation Limited, Huaxia Banking Corporation Limited, Yongfeng Banking Corporation Limited, Xingguang Banking Corporation Limited, Yonglong Banking Corporation Limited, Yuanda Banking Corporation Limited, DBS Bank (Taiwan), Bank of Kaohsiung, and more. Its products enhance the risk control ability of financial institutions, improve customer satisfaction, and promote the smooth progress of digital transformation.
2023-12-06